VESTIDO DE CREPE DE SEDA BLANCO CON LUNARES NEGROS (TAMBIEN SE PUEDE HACER EN NEGRO CON LUNARES BLANCOS)
LE PUSIMOS BERLIN PORQUE TIENE LA MISMA FALDA RECORTES Y VOLADOS AUNQUE ESTA VEZ LO HICIMOS CAMISERO Y CON MANGAS
LO MAS GENIAL DE TODO: TIENE BOLSILLOS INVISIBLES! (QUIERE DECIR QUE NO SE VEN PERO ESTAN) Y SON SUPER AMPLIOS!! AMAMOS <3
CUELLITO BABY DOBLE CON FRUNCE EN TODO EL CONTORNO
CARTERA DE BOTONES EN TODO EL FRENTE
MANGA GLOBO CON ELASTICO EN EL PUÑO
TIENE UN VUELO INCREIBLE, LLEVA MUCHISIMA TELA
LO VAN A AMAR!
PRE-VENTA ~ VESTIDO BERLIN
Out of stock
VESTIDO DE CREPE DE SEDA BLANCO CON LUNARES NEGROS (TAMBIEN SE PUEDE HACER EN NEGRO CON LUNARES BLANCOS)
LE PUSIMOS BERLIN PORQUE TIENE LA MISMA FALDA RECORTES Y VOLADOS AUNQUE ESTA VEZ LO HICIMOS CAMISERO Y CON MANGAS
LO MAS GENIAL DE TODO: TIENE BOLSILLOS INVISIBLES! (QUIERE DECIR QUE NO SE VEN PERO ESTAN) Y SON SUPER AMPLIOS!! AMAMOS <3
CUELLITO BABY DOBLE CON FRUNCE EN TODO EL CONTORNO
CARTERA DE BOTONES EN TODO EL FRENTE
MANGA GLOBO CON ELASTICO EN EL PUÑO
TIENE UN VUELO INCREIBLE, LLEVA MUCHISIMA TELA
LO VAN A AMAR!
Credit cards
En 1 pago:
€72,30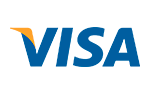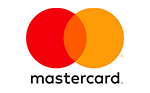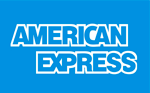 When you finish the purchase you will se the payment information related to this option.
10% discount paying with Transferencia
Total:
€72,30
€65,07
The discount will be applied over the total cost of the order (without shipping) when the checkout process is finished.